Rev. Dr. Greg Tener was appointed as the Senior Pastor of Bartlesville First Church on June 1, 2018. Greg is originally from Moore, OK where he was an active member of First UMC. He holds degrees from Oklahoma City University, Southern Methodist University, and Saint Paul School of Theology. Greg worked for Southwestern Bell for sixteen years before entering ordained ministry. Since 1993, he has served the churches in Wilson, Loco, Putnam City (OKC), and Poteau. Greg also served as the director of the Wesley Foundation Campus Ministry in Weatherford. In 2012, Greg served as the District Superintendent in the Ardmore District, followed by the Heartland District. As a member of the Oklahoma Annual Conference, Greg is serving on the Board of Ordained Ministry. He is a supporter of the camping and campus ministries of the conference. Greg and his wife, Judy have two children, Bryan (Angela) of Piedmont, OK, and Melissa of OKC.
Rev. Emily L. Robnett was appointed as an Associate Pastor at Bartlesville First Church on June 28, 2020. Emily is a native Oklahoman, born and raised in Ada where she was an active member of Ada First United Methodist. She studied at the University of Central Oklahoma, where she received a Bachelor of Arts in English Education and received her Master of Divinity from Perkins School of Theology at Southern Methodist University in Dallas, Texas. Before serving at BFC, she served as Senior Pastor at Enid New Hope United Methodist from 2017-2020.
As a member of the Oklahoma Conference, she currently serves as Chair of the Commission of the Status and Role of Women (COSROW) and as a member of Minority Local Church Concerns (MLCC). She is passionate about OKUMC Summer Camps, and usually attends LEAD and district camp.
Emily is happily married to Rev. Michael Robnett, who also serves at Bartlesville First; they are expecting their first child in August 2020.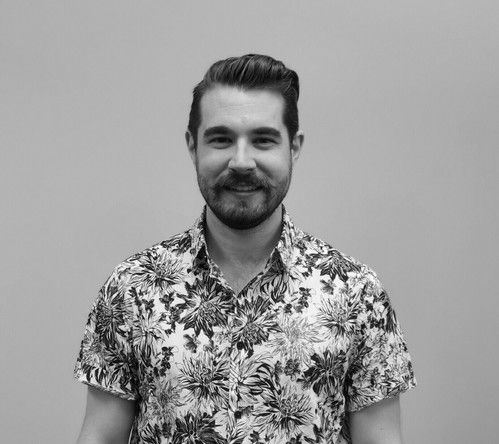 Rev. Michael Robnett was appointed as an Associate Pastor at Bartlesville First Church on June 28, 2020. Although Michael was born in Connecticut and raised across most of the East Coast, he considers the New Orleans/Slidell, Louisiana area his true home. He studied at the University of New Orleans, where he received a Bachelor of Arts in Pre-Law Studies and received his Master of Divinity from Garrett-Evangelical Theological Seminary in Evanston, Illinois. Before serving at BFC, he served as Senior Pastor at Christ United Methodist Church in Enid from 2017-2019, and as Associate Pastor of Youth and Modern Worship at First United Methodist Church Enid from 2019-2020.
Michael is happily married to Rev. Emily L. Robnett, who also serves at Bartlesville First; they are expecting their first child in August 2020.
TRADITIONAL MUSIC DIRECTOR
Emily French is our Modern Worship Leader. She and her husband Larry have 3 boys and have been part of the Bartlesville community for many years. Both Emily and Larry are grads of Oklahoma Wesleyan University. Emily has her Bachelor's degree in Church Music and a Master's in Human Relations. She works full time in Human Resources and Leadership Development for Cru (Campus Crusade for Christ). Emily has been leading worship since she was a young girl in youth group and comes from a heritage of Pastors, Song Writers and Musics Ministers. She is actively involved in humanitarian work and her life mission is to develop women and girls to their full potential. You can see more of her life work on her website
emilyjfrench.com
along with her original music.
In her elementary years, Patricia was quite the world traveler. Her roots finally found a home in the hills of West Virginia where she spent her more formative years and most of her adult life. Patricia graduated from West Virginia University with a Bachelors degree in Sociology and a Minor in Spanish. While attending WVU she also found a passion for religious studies and took as many religious courses as her field of study would allow. After graduating, Patricia entered the corporate world. While she enjoyed the fast pace and challenges afforded by this environment she was not happy with having to sacrifice time and life away from her family. Around this time she felt a call to ministry as a lay employee at her local church. She worked there as the Director of Finance and Administration for several years. Prior to working here at Bartlesville First Church, Patricia held another position steeped in ministry as the Vice President of Operations for an adventure travel company whose target customer base was church youth groups. In June of 2019, Patricia and her husband Jason moved to Bartlesville from their tiny town in West Virginia where they had lived and raised their family for the last 15 years. They have 3 children: Jacob, Claire, and Tala. In addition to spending time with her family, in her free time – when she has it, Patricia enjoys reading, baking, playing video games, snowboarding, and practicing Brazilian Jiu Jitsu.
COMMUNICATION COORDINATOR
Bryce Hawkins is married to Adrian Hawkins. They have a son, Maverick, and two dogs, Bruno and Kleo. In her spare time, she loves spending time with her family.

Bryce Hawkins comes from the Copan United Methodist Church, where she was the administrative assistant. It is there where she assisted the pastor in planning, organizing, and goal setting, so that the responsive programs developed would lead to the vitality of the community and church. She is excited to collaborate and work with the pastors, staff, and community members here at the First Church in Bartlesville.
DIRECTOR OF KIDS FIRST CHILD DEVELOPMENT CENTER
Martha Sager has lived in Bartlesville since 1988. She is married to Gary Boorigie and together they have 7 children and 14 grandchildren.
Martha has her BS in Child Development and Family Relations from the University of Arkansas. She has owned and operated 2 childcare centers, helped start the Preschool for the YMCA. She worked many years in the financial field as a financial advisor and went on to be a VIP host and now has been employed by Kids First since October 2018. She started in the position of a teacher and is now holds the title of Director. Anyone familiar with the school has seen many changes and updates and will continue to see even more. It is the thrill of my lifetime to have this opportunity!
Martha has a passion for traveling the world over but the delight of her life is spending time with her grandchildren!
BUILDING & GROUNDS SUPERVISOR