"...and you will be my witnesses in Jerusalem, and in all Judea and Samaria, and to the ends of the earth."
- Acts 1:8
Garden of Eatin'
Most of the food harvested at the garden is donated to helping agencies for families in need in Bartlesville. And it all comes from the garden located on 64 acres purchased by the church at the corner of Price Rd. and Madison Blvd. Most of the infrastructure for the Garden of Eatin' was completed in 2010. For those who haven't visited the garden, there's an eight-foot fence to keep out the deer complemented with poultry wire at the bottom to keep out the rabbits. New raised beds are in place for many of the cooperative plots and have been filled with mushroom compost, sandy loam topsoil, and gypsum.
Benefits of a Community Garden
Improves the quality of life for people in the garden
Provides a catalyst for neighborhood and community development
Stimulates social interaction
Encourages self-reliance
Beautifies neighborhoods
Produces nutritious food
Reduces family food budgets
Conserves resources
Creates opportunity for recreation, exercise, therapy, and education
Preserves green space
Provides opportunities for inter-generational and cross-cultural connections
Project Transformation
Project Transformation is a high quality, structured summer literacy camp with an emphasis on reading for under-served children in the Bartlesville community. There are two opportunities to help serve.
Snack Donations: Every summer, over 2,000 snacks are served to campers. The snack drive this year will be May 1-May 31. Our snack wish list includes: cheese crackers, whole grain crackers, microwave popcorn, goldfish crackers, granola bars (no nuts, please!), animal crackers, teddy grahams, and fresh fruits and veggies. Donated snacks may be placed in one of the baskets at each of the main entrances to the church.
Reading Volunteers: Every summer, PT campers log over 1,500 hours reading with adults. This is the key component to their success. At least 14 reading volunteers are needed each day, so that campers get one on one time they need to succeed in reading.
*Project Transformation will not be taking place this year (2022)
Tuesday House
Tuesday House is a thrift shop located at 327 S Penn Ave., Bartlesville, OK. It is open from 8:00 am to 4:00 p.m. on Tuesday and Saturdays, 9:00 a.m. to 12:00 p.m. Tuesday House operates solely for the benefit of Heart Matters (formerly known as  MUTUAL Girls Club of Bartlesville, Inc.). Tuesday House sells a large variety of merchandise (furniture, appliances, antiques, toys, books, clothing, and a huge array of household items, plus much more) at affordable prices. The shop is stocked by donations from the community and staffed by volunteers. Special Thursday openings are announced via their monthly calendar.
Community volunteer help is essential for the successful operation of Tuesday House. Volunteers are needed Mondays, Wednesdays and Saturdays from 9:00 a.m. to noon and Tuesdays from 8:00 a.m. to 4:00 p.m.
There are a variety of volunteer opportunities for all ages, interests, and abilities, including:
Working with other volunteers to pick up donations in the community
Processing and sorting merchandise
Evaluating and pricing merchandise
Stocking, displaying, and staging merchandise
Assisting with sacking and operating a cash register
Monitoring sales floor and assisting customers
If you are interested in applying to help in one or more of these areas, please call Tuesday House at 918-336-9154 for information and application.
Heart Matters
In 1964 a group of United Methodist women created an organization called MUTUAL (Methodists United To Use Applied Love) with the goal of making a positive difference in the lives of girls and women in west Bartlesville by starting an after-school club for girls. Since then, they have rebranded to become "Heart Matters." Heart Matters has a strong history in creating opportunities for girls to learn something new, discover their talents in addition to building self-confidence. Girls get to experience these things with the love of Christ as the foundation which leads them to connect to their community and serve others. Check out Heart Matters at https://www.heartmatters-ok.org/ for the latest news.
Lighthouse Outreach Center
Lighthouse Outreach Center provides shelter for homeless men, women, and entire families if room is available, food baskets, utility assistance (when funds allow) and clothing. Lighthouse is located at 1411 W. Hensley St. in Bartlesville. Many requests for donations are made through the Lighthouse Facebook page. Opportunities to serve meals are open throughout the year.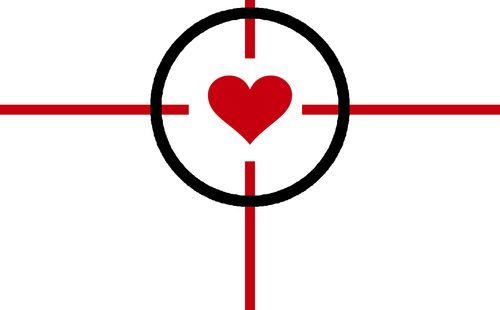 Concern
The mission of Churches United for Community CONCERN, Inc. (CONCERN) is to provide compassionate support to individuals and families needing assistance through contributions of Christian and other religious and civic organizations. CONCERN clients have frequently been forced to seek help by unexpected circumstances such as job loss, illness, or family conflict. CONCERN strives to provide support with compassion and dignity. Bartlesville First Church provides monetary support and accepts donations year round for Concern in addition to our "Blue Bag" food drive in November each year.
Rise Against Hunger
Rise Against Hunger is a food packaging event. During the event, volunteers work in teams at each packaging station. Volunteers set up and take down packaging stations and equipment, fill bins with raw ingredients, scoop ingredients into meal bags, weigh and seal the bags, box and stack them on pallets, and load the pallets and equipment onto a truck. Meal-packaging events are a great way to educate volunteers about global hunger and inspire them to get more involved in fighting it. The events also give volunteers hands-on experience in leadership development, team-building, relationship-building, creative problem-solving, and goal-setting and achievement.
Bartlesville First Church hosts this event a couple times each year. Keep an eye out for the next packaging event!
Join The Mission
For more information on our missions work, please contact Sandy Singleton below.